So
No Man's Sky
finally came out last month, to great fanfare followed quickly by thrown tomatoes.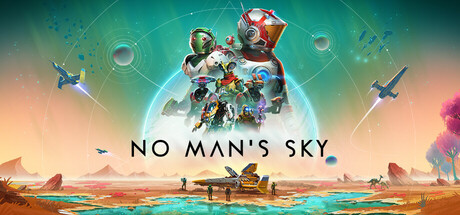 I'll do my best not to make this piece about developer Hello Games's overpromising and underdelivering after two years of hype; much has been written and said about that elsewhere. Let me just sum up my sentiments with the observation that when your development staff has a headcount less than that of a private elementary school class, maybe don't
literally promise the universe
.
The game itself is not strictly bad. Even after all the disappointment I'm glad I purchased it and played it. And I applaud the developers for attempting to break the mold in modern gaming. Unfortunately the game is plagued by numerous baffling design choices that all add up to a sub-par gaming experience:
If the game is about open-ended exploration, why do things like life support, ammunition, mining beam charge, and starship fuel all deplete so quickly? It ruins the one thing the game has going for it: immersing yourself in an alien world.
Unobtrusive "Achievement Unlocked" notifications have existed for over a decade now; why must the user interface be hijacked for 15 seconds every time a new achievement Milestone is awarded?
Why does spacesuit-Siri feel the need to notify you "LIFE SUPPORT POWER LOW" when your power supply is only at 75%? And again at 50%? At 25% it starts to make sense, but most gamers are smart enough to keep an eye on a power meter like that. In fact in the age of the cell phone, I'd say most people in general have been trained on that.
Why is the player's spacesuit so vulnerable to environmental hazards? It's a SPACE suit; it's supposed to be sealed. Toxins should not be a threat. Neither should going underwater!
If the game is all about boldly going where no one has gone before, why does every single planet, without fail, contain multiple outposts manned by members of the three alien species in the game?
Did this game really need 18 quintillion planets? I would've thought 18 trillion would do.
I think the biggest problem with the game is that ultimately all the planets feel the same. The game goes for a colorful aesthetic, which is good because too many games focus on a very limited "real is brown" palette. Unfortunately that distinct aesthetic permeates the entire game universe, and as a result the planets all start to feel the same.
Look at these three screenshots I took from three different planets:
Now compare with these three images of three real-life worlds: Earth, the Moon, and Mars:
I will admit that there is definitely some variation between planets in the game, just not enough to prevent them from gradually blurring together in one's memory after several hours. There's a reason I don't have many screenshots besides the ones above; I just don't find much reason to do so when I'm playing. The problem seems to be that while the planets are different colors, they all have the same level of colorfulness. There are no stark, monochromatic planets to contrast with the colorful ones. Furthermore, there is no biome variation on any of the planets; each of those screenshots could be considered representative of their entire planets. The only variation is in the terrain. That's excusable on barren planets, but on life-bearing worlds? Expect to see the same plants no matter where you land. If I used that photo of Earth to represent all environments on Earth, anybody criticizing me would be right in doing so. The Moon and Mars are more representative, but Mars does have its polar ice caps. I haven't seen ice caps on a single planet in the game. Contrast this with
Minecraft
; that game has forests, plains, mountains, oceans, deserts, icy wastelands, and even mushroom forests.
A couple weeks after
No Man's Sky
was released, I purchased
Obduction
.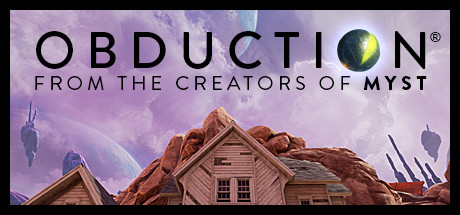 This is the long-awaited return of Cyan Worlds, creators of the
Myst
series I talked about before. And it is
glorious
. The game only features four alien worlds (sort of), but each of those worlds is hand-crafted by the developers rather than procedurally generated.
Naturally my favorite is the purple planet surrounding the displaced village of Hunrath.
Wild rock formations, some of them floating. All with a purple tint. At least two other planets are visible in the sky, and both of them appear to be habitable. Now in
No Man's Sky
, if I see another world in the sky I could fly to it, but I would also know that it would be little different from the planet I was currently on. Here the worlds in the distance are left to the imagination. And as anybody who was excited and then disappointed for
No Man's Sky
is undoubtedly aware, one's vague imagined idea tends to be better than reality. It's not often that creators are able to meet an audience's expectations.
The other planets are, for the most part, conventional biomes that will be familiar to Earth-dwelling players. Though some impressive vistas are still present.
This game cost $30 to
No Man's Sky
's $60, but it only took about 8 hours to complete, and being a puzzle game, its replay value is limited; once you've solved a puzzle once, solving it again becomes trivial. Despite this, I still consider
Obduction
the better deal of the two games.
No Man's Sky
has theoretically infinite replay value, but there's no reason to keep going because every hour played will be fundamentally the same as every previous hour played. The two "story" goals in the game, the "Path of the Atlas" and the "get to the center of the galaxy" goal, have practically nothing to offer once achieved. And I'm not spoiler-warning that, because potential buyers deserve to know what they're getting into.
Obduction
, on the other hand, actually has a story that motivates the player to keep going. Even
Minecraft
has a dragon waiting to be slain, even if there's practically no indication of it in-game. And I sincerely doubt that
No Man's Sky
will ever produce a creature as distinctive and memorable as the Creeper or the Enderman.
And yet, despite everything, I don't regret purchasing
No Man's Sky
. I got to play a game with alien worlds unlike any I had seen before. I don't fault the developers for trying to make a game that breaks the mold. But when held up next to
Obduction
, we see that one still cannot automate creativity. Human-crafted settings blow the procedurally-generated settings out of the water, and
No Man's Sky
's quantity cannot match
Obduction
's quality.
I hope that lessons will be learned from
No Man's Sky
. I hope that procedural generation can be leveraged to help developers - or even writers and concept artists in other media - brainstorm new settings. And I hope that someday we can get the space exploration game we were all hoping for.